I stumbled across something that caught my eye a few minutes ago, so I thought that I would share… in the spirit of giving and all 🙂
Browse to http://google.com and search for something… Anything… Heck, it can be 'something'…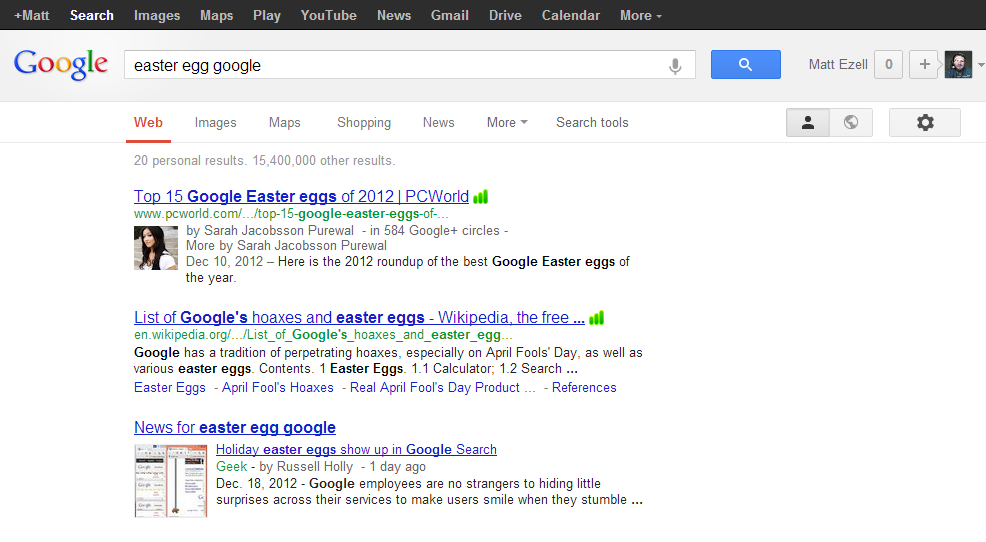 Notice… Oh, look!  Results… Oh, wait… yeah.. that's normal…
Now, navigate to http://google.com and Google something Christmas-y… like… say… 'Charlie Brown Christmas' – what can get more Christmas-y than that, right?!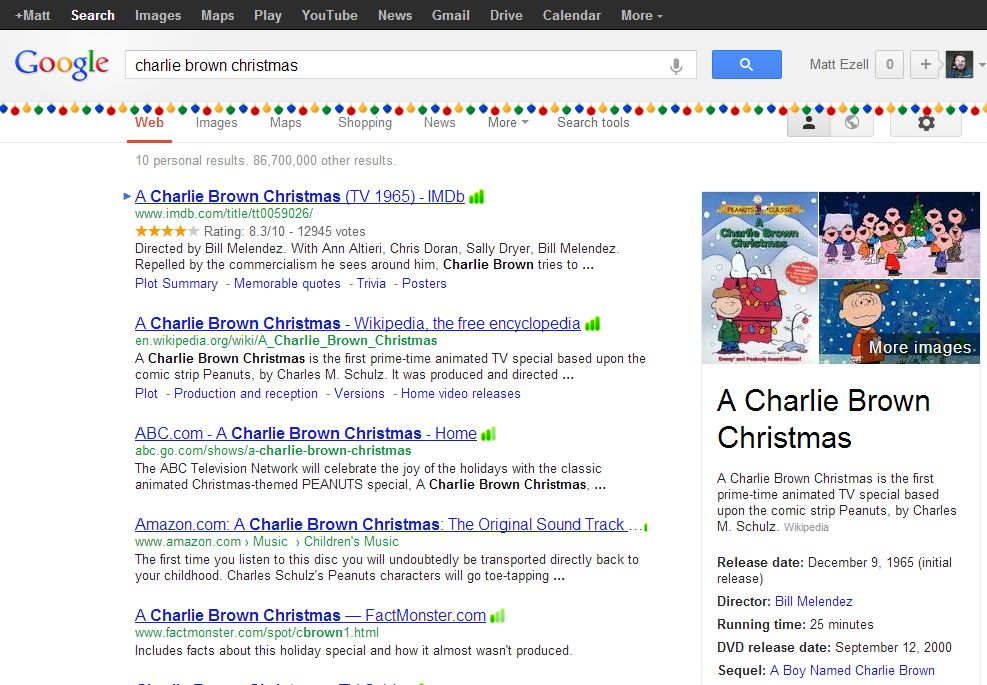 Pretty neat, right?!
According to geek.com (yup – first screenshot.. beat me by a day), this little Easter egg works for "Hanukkah" and "Kwanzaa" as well…
Happy/Merry (would hate to offend) Festivus!!!!!
-Matt