Today I found myself up to my eyeballs in long forgotten backups – bad, I know… I should really do some spring cleaning – but odds are that won't be happening… Sites and projects from nearly a decade ago in some cases – nothing more than 404s or the sort today for the most part…
In an exercise to prove my wife's accusations that I "never throw anything away" and to help out an old friend, I sought out a long forgotten backup to help my friend get some of her old content back (hard drive failures play hell on our media retention – long gone are the days of misplacement or house fire to be the cause of losing our stuff (note to self: buy long life external  HD (better make it 2) and backup pictures regularly (better make it 3!!!))).
After tossing up the site on my server, I was surprised to see how many links took me to here: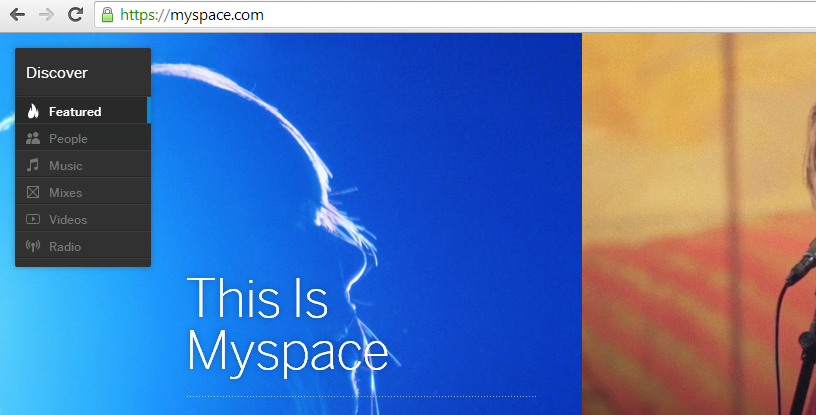 Dear, 201?.
Welcome to 201?(?) – just insert 'Facebok' where it says 'Myspace'.
Sincerely,
-The Past